Turning fifty might mean a few changes,

Like the funky way your body re-arranges.

Once you anticipated Santa Claus,

But now you look forward to Menopause.

You've raised your children and earned a rest,

And of course your grandchildren are the best!

You've watched half a century streak by,

And to many questions you still ask, "why?"

You're not growing old, but wise instead.

So get that "old" stuff out of your head.

Just remember, as the years march on,

Happy Birthday is no oxy-moron!

FIFTY IS NIFTY

by Linda L. Rigsbee

Poems & Quotes by Linda L. Rigsbee

Please sign the guest book and rate this poem. Your comments are always welcome and your information is appreciated, but not required.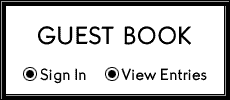 This poem is available to purchase in the collection of poems, quotes and pros; "Reflections," by Linda L. Rigsbee