Just imagine if Christmas

Was all year long.

The spirit of giving,

The gift of song.

If we all helped each other

As a civic duty,

Not an indebting favor

That makes us feel moody.

If we could lean on each other,

Not Uncle Sam,

And not feel beholden -

Wouldn't it be grand?

If for every cause

We each gave a penny,

We would hardly feel it,

Yet it would amount to many.

Each Christmas the presents

We grudgingly buy

Are forgotten in days.

It's no wonder why.

It's a gift for the moment,

"The thing to do",

Not a token of friendship

And humanity too.

CHRISTMAS ALL YEAR

by Linda L. Rigsbee

Poems & Quotes by Linda L. Rigsbee

Please sign the guest book and rate this poem. Your comments are always welcome and your information is appreciated, but not required.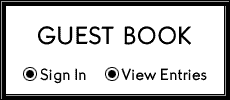 These 4-line poems are available to purchase in the collection of poems, quotes and pros; "Reflections," by Linda L. Rigsbee