Like the loyal sidekick

In western shows,

You stand beside me

To fight off my woes.

******

The past my mind

May reflect upon,

But the present

Is where my heart belongs.

******

Life may throw you

And kick you aside,

But you always get up

For one more ride.

BRIEF THOUGHTS ON LIFE

by Linda L. Rigsbee

Poems & Quotes by Linda L. Rigsbee

Please sign the guest book and rate this collection of short poems. Your comments are always welcome and your information is appreciated, but not required.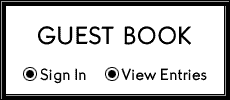 These 4-line poems are available to purchase in the collection of poems, quotes and pros; "Reflections," by Linda L. Rigsbee